Preventive Dentistry – Studio City, CA
Proactive Approach to Combatting Decay
The American Dental Association recommends individuals seek regular dental checkups and teeth cleanings every six months to combat decay and gum disease. But preventive dental solutions do more than protect against cavities and inflamed soft tissues. They also reduce the risk of oral cancer and detect signs of potential problems early on, allowing for immediate treatment to minimize the situation and avoid future concerns. If you need to schedule an appointment, contact our team today for preventive dentistry in Studio City, CA.
Why Choose Supra-Gingival Dentistry by Dr. Ruiz for Preventive Dentistry?
Dentist with More Than 20 Years of Experience
Intraoral Cameras Allow Patients to See What the Dentist Sees
Sedation
Dentistry
Available
Dental Checkups & Teeth Cleanings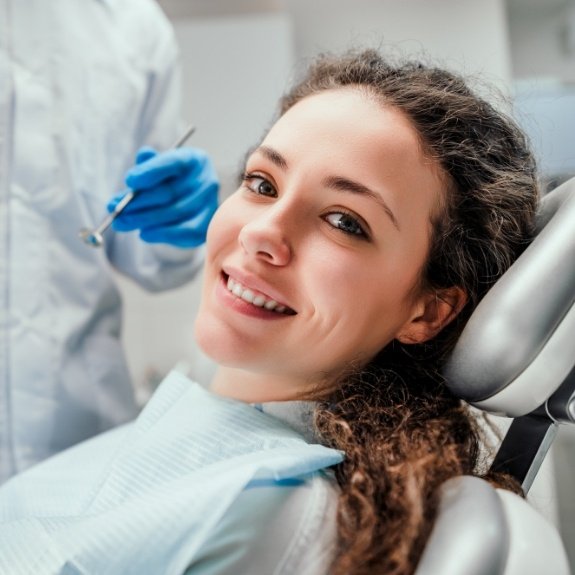 Dental cleanings and exams are two of the most basic, yet important preventive treatments we provide at our dental office. Each time you visit our dental office for a checkup, we will offer a professional teeth cleaning and dental exam to help your smile stay healthy. During your teeth cleaning and exam, our dental team will:
Clean your teeth by removing any plaque or tartar (also called dental calculus), which can lead to tooth decay and periodontal disease
Floss and polish your teeth for a healthy, bright smile
Examine your smile for signs of any damaging dental conditions or diseases
We utilize dental X-rays to further evaluate your smile and make certain that you receive the dental care you need. Regular dental cleanings and exams are essential in maintaining good oral health, preventing cavities and gum disease, and making sure that any damaging conditions are treated as early as possible.
Gum Disease Treatment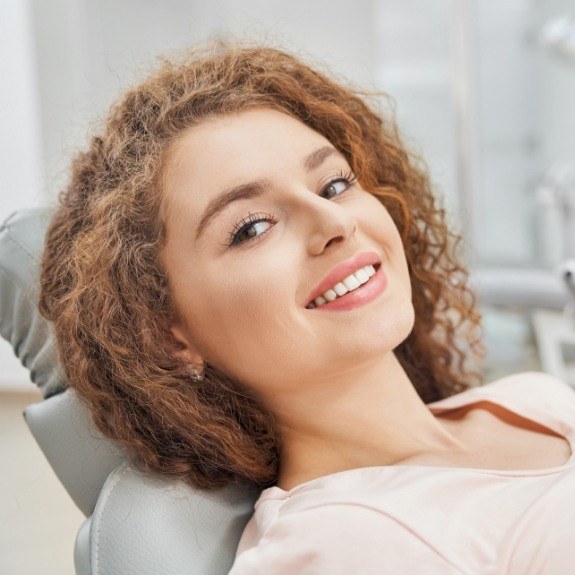 Gum disease, also called periodontal disease, is a degenerative condition primarily caused by bacteria found in plaque. The bacteria inflame and infect the gum tissues, and when left untreated, the gums can eventually begin to pull away from the teeth. Untreated periodontal disease can result in bone loss, tooth loss, and gum tissue recession.
If your gums are swollen, red, or tender, or if your gums bleed easily, you may have periodontal disease. Other common symptoms of gum disease include loose teeth, painful chewing, persistent bad breath, and receding gums that make your teeth appear longer than normal. Following an exam at our dental office, our dentist and team will be able to determine whether you suffer from periodontal disease.
Nightguards for Bruxism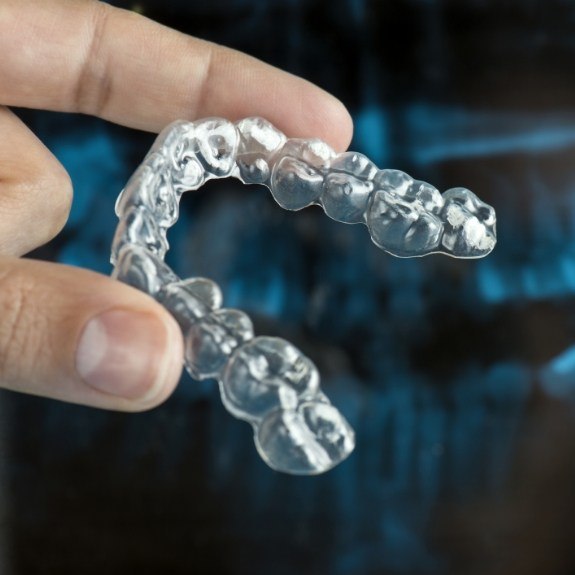 Bruxism is also commonly referred to as teeth grinding or clenching. Often caused by stress, it can wear down tooth enamel as well as cause extensive, chronic jaw pain over time. By wearing a customized nightguard, you can prevent your upper and lower arches from touching throughout the night. This means your jaw will become more relaxed, and you'll be less likely to wake with a throbbing headache.
Fluoride Treatments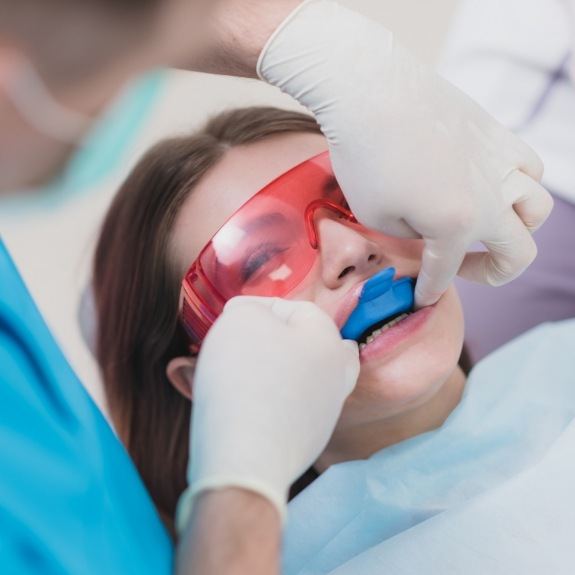 Teeth that are often prone to cavities can use a bit of extra help, especially if not enough fluoride is exposed to the teeth through fruits and vegetables, toothpaste, or tap water. Fortunately, Dr. Ruiz and our team can apply fluoride during a regular dental checkup and cleaning, making it easy and painless to better protect your tooth enamel against damage and decay.
Oral Cancer Screenings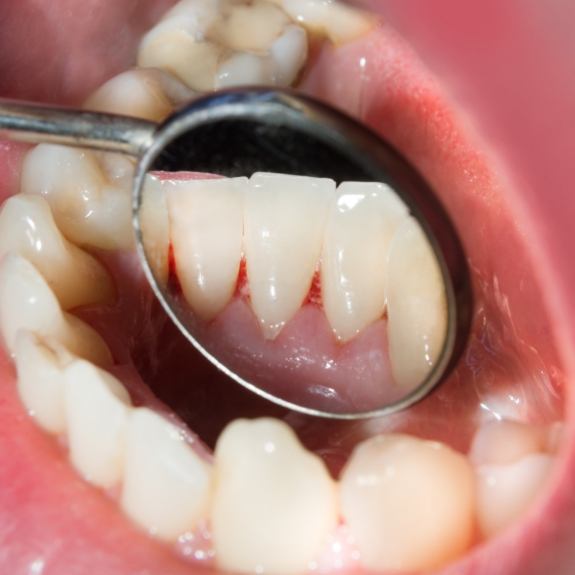 Claiming the life of one adult in the U.S. every day, oral cancer does not have to cause these types of results. Instead, visiting your dentist every six months and undergoing an oral cancer screening can actually save your life. By performing a visual examination, he will check throughout the mouth as well as along the head, neck, and throat. We'll check for abnormalities that may point to oral cancer and refer you to a specialist should we see any areas of concern.