Dental Implants – Studio City, CA
Permanent Prosthetics,
Longer-Lasting Smiles
Millions of adults throughout the United States are currently living without any natural teeth. While living with an entire row of missing teeth is the reality for some, others may only have a single missing tooth, which can result in significant challenges when eating, speaking, and smiling. As a dentist in Studio City, Dr. Ruiz believes in providing dental patients with superior solutions, one of which is dental implants. Using permanent prosthetics to restore a person's smile can allow for life-changing benefits that ensure a better quality of life. If you're ready to do something about your incomplete smile, contact our dental office to explore tooth replacement with dental implants in Studio City, CA.
Why Choose Supra-Gingival Dentistry by Dr. Ruiz for Dental Implants?
Enhanced Imaging with Digital X-Rays
In-House Dental Implant Placement & Restoration
Comfortable Amenities for Better Patient Experience
What are Dental Implants?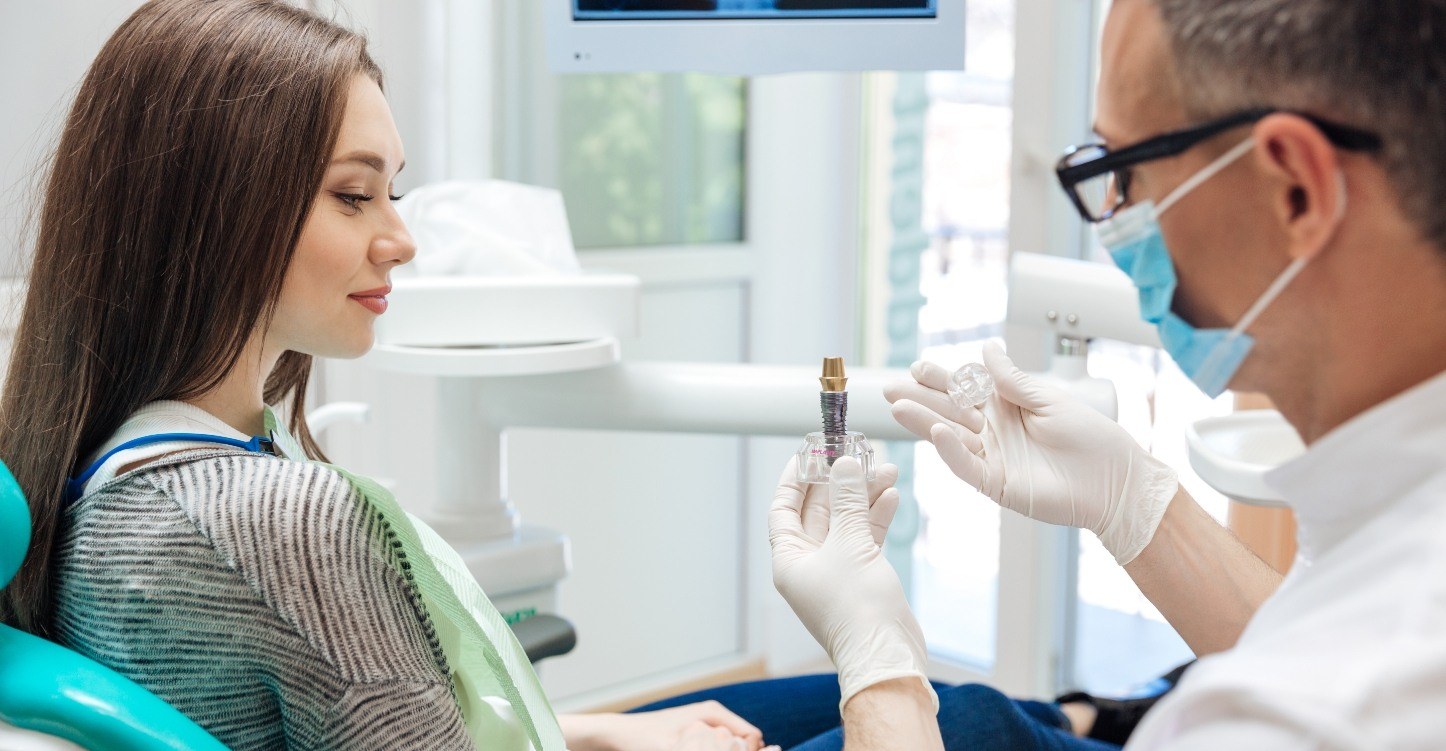 Dental implants are lasting, stable tooth replacements that can be used to replace one missing tooth, several missing teeth, or complete arches of teeth. The dental implant post, which is a screw made of titanium, is surgically placed in the jawbone at the site of the missing tooth. It replaces the missing tooth root and ensures that your dental restoration is stable. A period of healing is then often required to allow the bone to begin to bond with the biocompatible post.
Don't Wait To Get The Smile You Deserve, Get Dental Implants
The 4-Step Dental Implant Process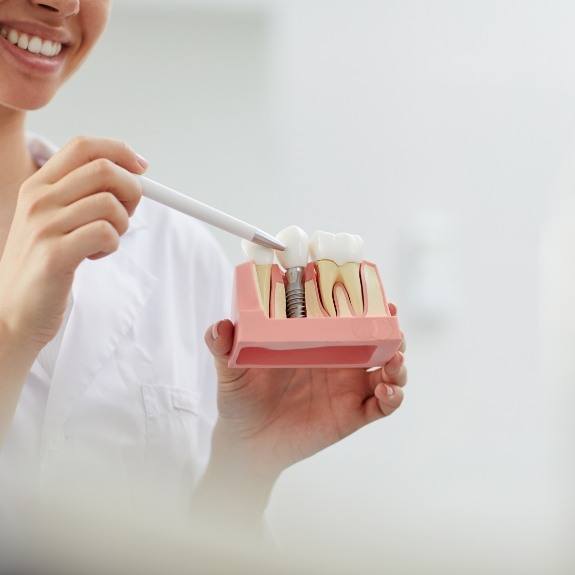 Patients who receive dental implants can expect to undergo the same four-step process:
Initial Dental Implant Consultation – You will meet with Dr. Ruiz for an initial consultation to go over your oral and overall health as well as your jawbone density. It will be determined if you are a candidate for treatment and if you require preliminary services beforehand.
Dental Implant Surgery – Dr. Ruiz will administer local anesthesia before inserting one or more implant posts into your jawbone. After closing the gum tissue, the implants will begin to fuse with the bone.
Dental Implant Osseointegration/Abutment – You'll return home for 3-6 months to allow or complete healing as osseointegration commences. Once the implants are fully fused with the bone, you'll return to receive your metal abutments.
Delivery of Dental Implant Restoration(s) – Once Dr. Ruiz believes you are ready to receive your custom restoration, you'll return to our dental office to have your dental crown, implant bridge, or implant denture secured into place.
Benefits of Dental Implants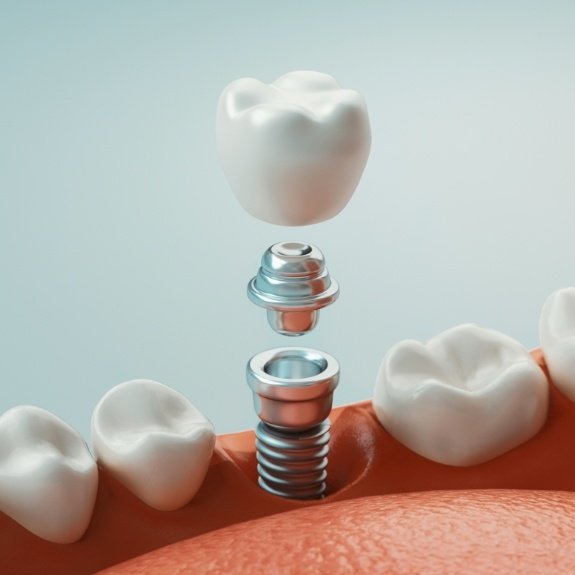 Dental implants are unlike any other tooth-replacement solution. Offering greater benefits, patients can expect continuous stimulation delivered to the jawbone, the ability to eat nutrient-rich foods again, an easy-to-clean solution that doesn't require special products, longer-lasting prosthetics that can last 30 years or more, and even improved oral health. As the only root-to-crown restorative prosthetic available, dental implants stand high above the rest.
Who Dental Implants Can Help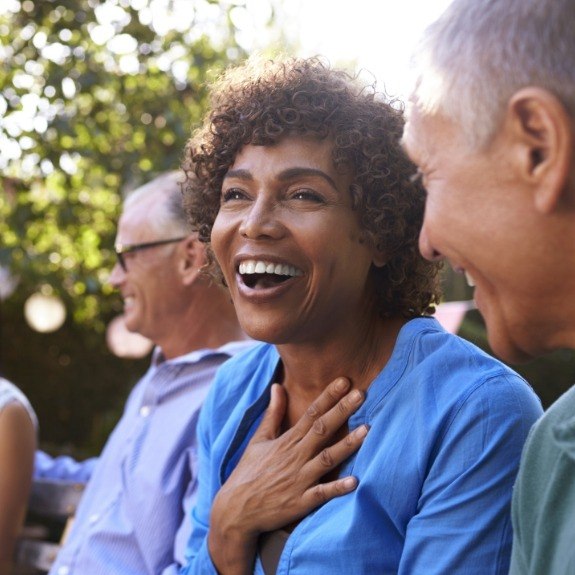 Adults with tooth loss no longer have to assume that traditional tooth replacement solutions are their only options. Instead, dental implants can be the prosthetic of choice. Even if a person's mouth is not ready for surgery immediately following a consultation, we can implement strategies that will improve the health and state of the oral anatomy to ensure safe and effective results once dental implants are ready to be put into place.
Missing Single Tooth
A single dental implant post can be used to replace a missing tooth. Using one screw-like, titanium post, a metal abutment, and a customized dental crown, we can replicate the natural tooth and make it easier to eat, speak, and smile.
Missing Multiple Teeth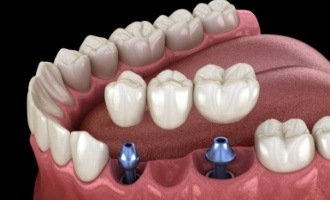 Two missing teeth along an arch can be easily treated using two dental implants and a custom-made bridge. Instead of altering healthy abutment teeth, we simply insert the posts into the jawbone and secure the bridge on top, filling in the gap and allowing the patient to keep more of their healthy, natural tooth structure.
Missing All of Your Teeth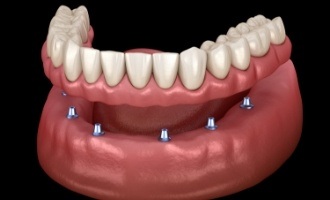 When missing an entire row of teeth, traditional dentures are not the only solution. Asking about an implant denture is a great way to bypass the potential slippage of artificial teeth and instead, embrace a permanent prosthetic that is held in place by 4-6 implant posts and a fully customized denture. With this solution, patients can eat with ease, speak clearly, and smile for years to come.
Understanding the Cost of Dental Implants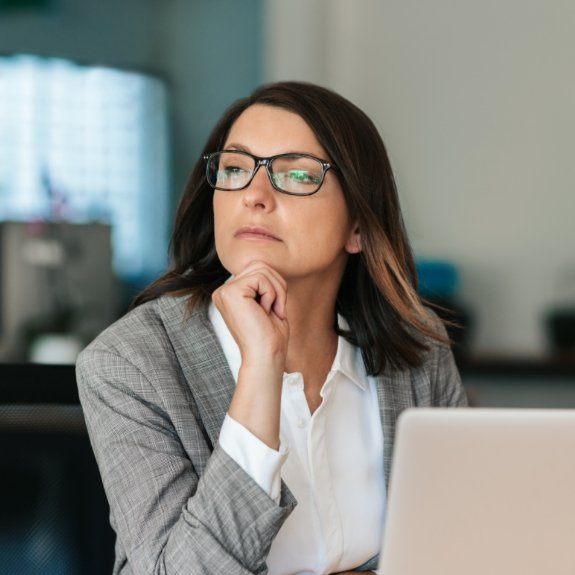 It should come as no surprise that dental implants are costlier than dental bridges and dentures. Because of the oral surgery required to place them within the jawbone as well as the materials used to create them, many patients may be deterred by the price tag. However, when looking at the long-term benefits, it's also easy to see why they're a worthwhile investment. When considering dental implants, our team will fabricate a cost estimate during the initial consultation and go over available payment options to keep out-of-pocket expenses as low as possible.