About Our Dental Office – Studio City, CA
World-Class Dentistry in Studio City
Supra-gingival dentistry, means "Above the gums dentistry." Dr. Ruiz is renowned for throughout the dental and entertainment industries as the pioneer of this form of minimally invasive dental procedures that not only protect soft oral tissues, making it a healthier form of dentistry, but also produce long-lasting, beautiful results. At our dental office, our team of skilled dentists and dental professional not only provide this type of superb dentistry, but also take a patient-focused approach that allows for premium service and care that is unlike any other dental office in the area. With VIP services and a state-of-the-art facility that incorporates advanced, modern dental technology, you will find exactly what you need to improve your smile here in our Studio City dental office.
How Can We Help You?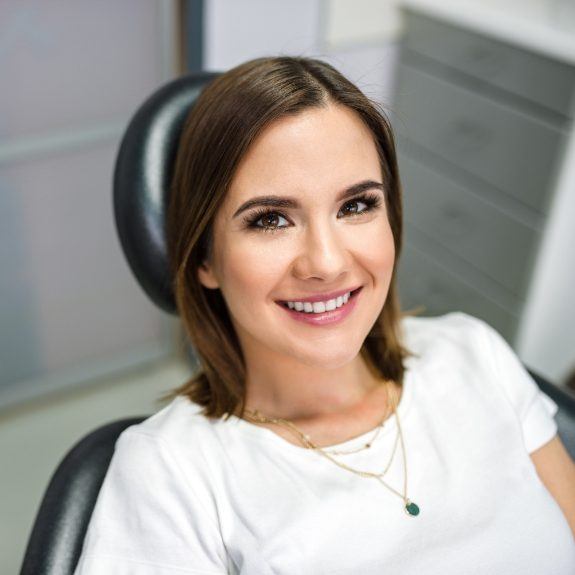 As a full-service dental office, we are pleased to provide a wide array of treatments to our patients, all perfomed using supra-gingival minimally invasive HEALTHY Dentistry. Whether you need a regular dental checkup and cleaning, fillings, customized veneers, or TMJ therapy, Dr. Ruiz and his team of dentists and dental professionals will listen to your concerns, answer your questions, and address your needs to ensure that your smile looks and feels its best when completed with treatment. Discover all of our available services by clicking the link below.
Dedicated to Dental Excellence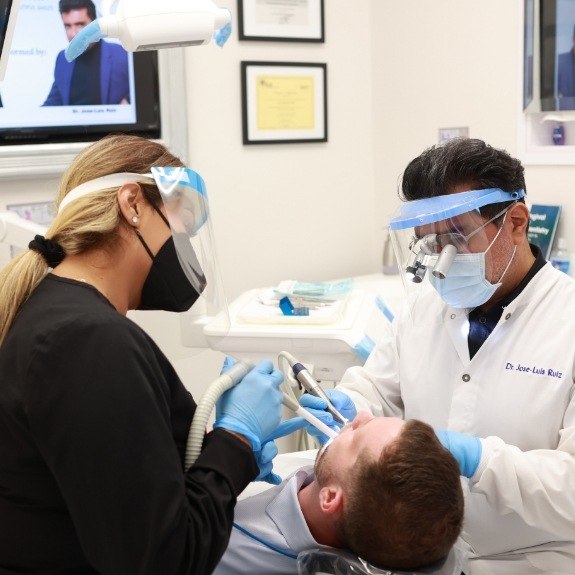 As a trusted dental professional in Studio City, Dr. Ruiz is also an educator, leader, and researcher who is fully committed to the field of dentistry. Dr. Ruiz wrote the textbook "Supra-gingival minimally invasive dentistry, a Healthier Approach to Cosmetic Dentistry, published by Wiley. Not only does he teach other dentists about supra-gingival techniques and techniques used to improve results with cosmetic and restorative procedures, but he also remains abreast of the latest changes occurring in the field. His educational and professional background, his top-notch care, and his research have led many to view him as one of the most popular dentists in the country. Learn more about Dr. Ruiz to discover more about the man behind so many transformational smiles.
Welcome to Supra-Gingival Dentistry by Dr. Ruiz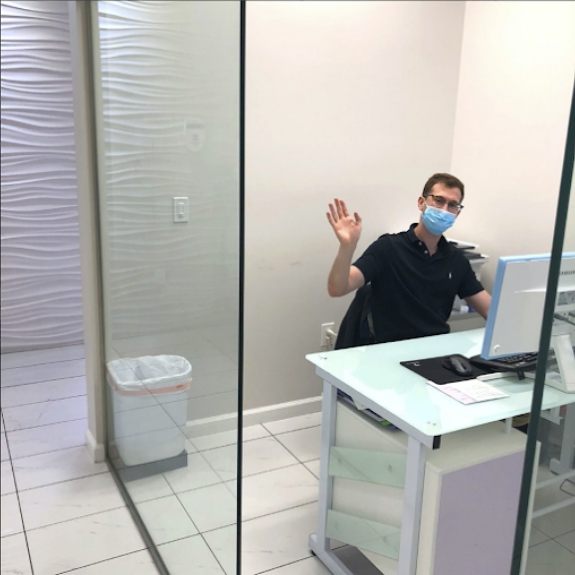 If you're looking for a dental office that provide healthy dentistry as well as exudes high class, luxury, and comfort, you've come to the right place. At Supra-Gingival Dentistry by Dr. Ruiz, we maintain a state-of-the-art facility that presents patients with an elegant and relaxing environment, complete with advanced equipment, VIP services, comfort technology (i.e., aroma therapy), and more. And it won't cost you more.