Meet Our Dental Team – Studio City, CA
We Provide Exceptional Dental Care Every Time
No dental office is complete without a highly qualified and caring resourceful dentistry team. At Supra-Gingival Dentistry by Dr. Ruiz in Studio City, Dr. Ruiz has put together a qualified and highly trained team of dentists, and dental professionals who care deeply about the dental health and smiles of each individual who walks through our dental office doors. No dentistry patient is left to feel uncertain, uncomfortable, or fearful but instead, our dental team will go beyond the baseline approach to ensure each person knows they are a valued part of our dental family. Get to know us by reading our bios below.
Lourdes Moreno, DDS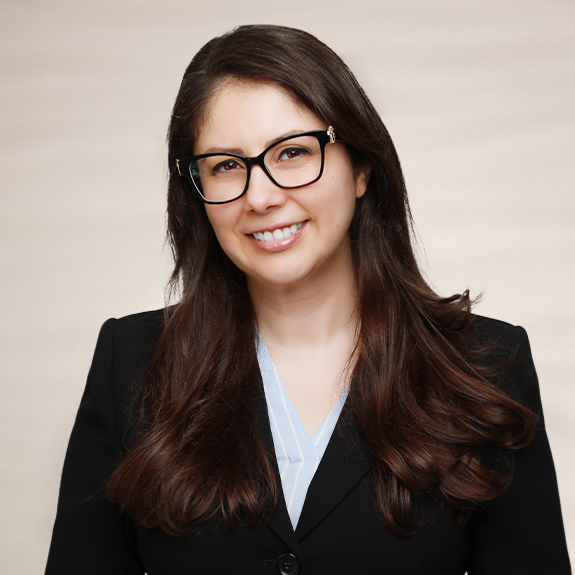 Dr. Moreno is a caring Dentist with over 10 years of experience working as a dentist in Los Angeles, her hometown. She obtained her dental degree at the prestigious UCLA School of Dentistry. Wishing to have the highest level of training in general dentistry, she went on to complete an Advanced Education in General Dentistry residency at the University of California, San Francisco School of Dentistry.
Dr. Moreno completed her training in supra-gingival minimally invasive dentistry at the respected Los Angeles Institute of Clinical Dentistry, under Dr. Ruiz's mentorship.
She wishes to provide the highest level of dental care in a nurturing manner. When she is not making your smile bright, she enjoys spending time with family, painting, and drinking milk tea boba!
Dr. Randi Oyama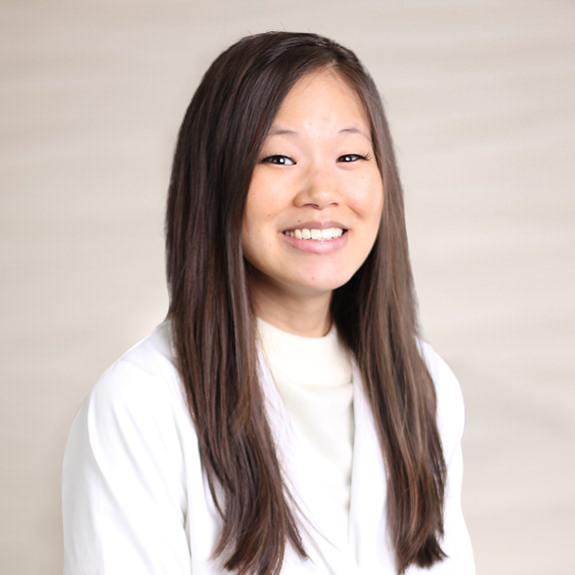 Coming Soon
Marlen Stopsky – Marketing and Seminar Director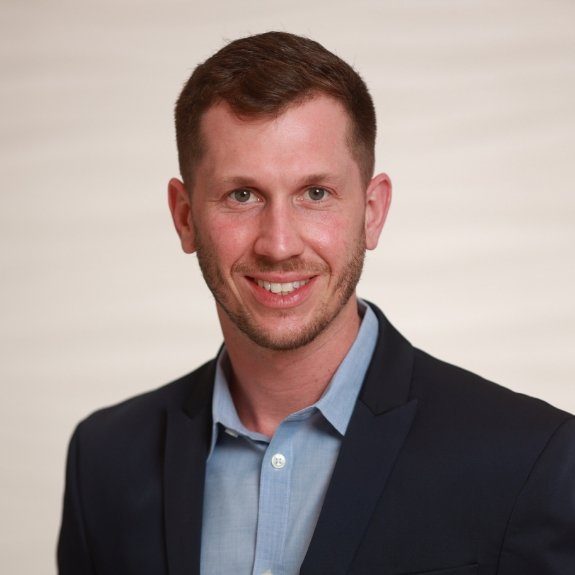 Marlen is a social media marketing expert who has practiced in this field for over 5 years. His main goal is to help patients and the dental community become aware of the benefits of supra-gingival dentistry, and the other valuable techniques taught by Dr. Ruiz at the Los Angeles Institute. In his free time, Marlen enjoys surfing at the beach year-round.
Merian Tadros — Registered Dental Hygienist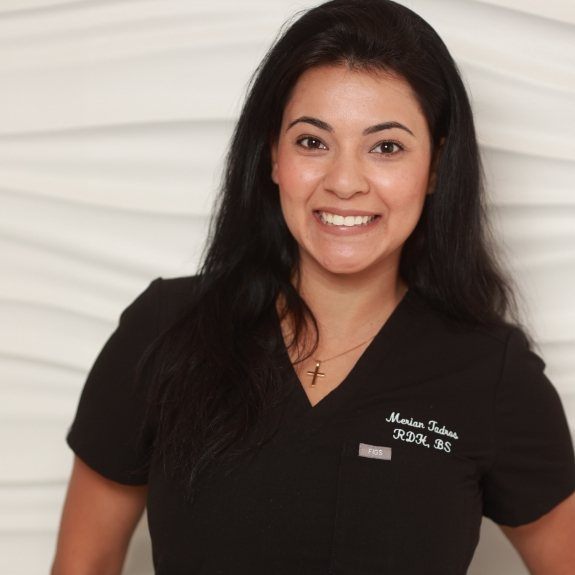 Merian earned her bachelor's degree in dental hygiene from the University of Southern California. She aspires to continue to grow in the dental field and one day become a dentist herself. Merian loves every aspect of dentistry and loves to interact with patients one on one, providing high-quality care with a gentle touch.
Veronica Vargas — Registered Dental Assistant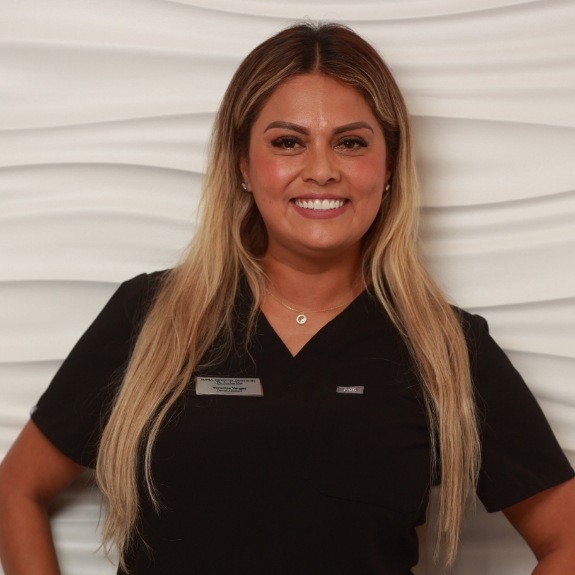 Veronica has been a registered dental assistant for more than 19 years and has provided patients with gentle, quality care over her entire career. She is known for her friendliness and for making patients feel very comfortable when coming to Dr. Ruiz's dental office. Veronica loves learning the latest in dental care and ensuring patients always understand all treatments. When Veronica isn't working, she loves spending time with her two sons and enjoys hiking.