Veneers – Studio City, CA
Revamp Your Smile with Veneers
Often enough, patients only have one smile flaw they need to address. It could be some staining, a few minor chips, etc. If you have several flaws at once, though, you might feel unsure about how to proceed. Well, you should try veneers in that case! Dr. Ruiz and his team use these shells to fix many dental imperfections. To learn more about their features and details, keep reading or book a visit soon!
What are Dental Veneers?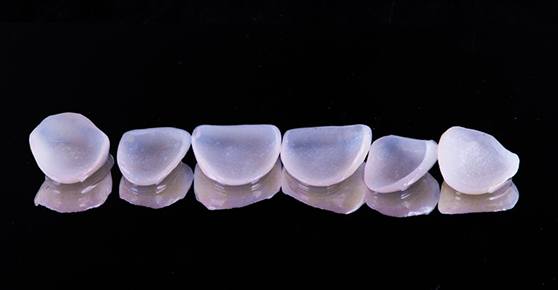 Put simply, veneers are thin, tooth-sized shells made of porcelain or ceramic. When placed on the fronts of teeth, they hide a wide variety of smile flaws – chips, cracks, fractures, and more. Their ability to cover misaligned teeth even earned them the nickname "instant orthodontics."
Of course, veneers do more than just hide things from view. Their high-quality material is customized to match your enamel. As a result, they seamlessly blend with surrounding teeth in color, size, and shape. These effects can last a while, too, thanks to veneers' high stain resistance and durability. It's thus no surprise that the shells represent one of cosmetic dentistry's most popular options.
The Process of Getting Veneers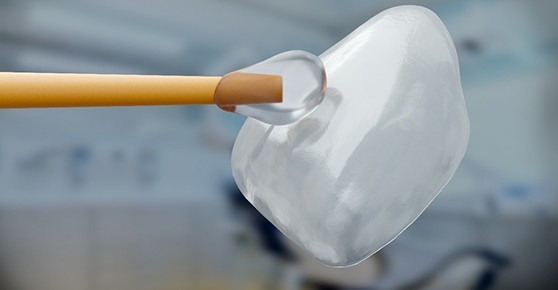 In general, getting veneers takes two dental visits. The first is a consultation that (if you qualify) includes some prep work. The second is the final placement that sets the prosthetics on your teeth.
As you might expect, the consultation is an in-person meeting with Dr. Ruiz. It usually involves a discussion of your smile goals, medical history, and oral health. This talk then helps our team see if veneers could work for you. Should the answer be "yes," they'll draft a custom treatment plan for your teeth.
With dentist approval, a consultation also preps teeth for veneers. This step has Dr. Ruiz clean your pearly whites and remove bits of their enamel. From there, he'll take a dental impression that a lab uses to make the final prosthetics. That latter process takes a while, so you'll wear temporary veneers in the interim.
The final placement occurs a few weeks after the consultation. At that time, Dr. Ruiz will fit the shells onto your teeth. You'll then be ready to enjoy your new smile!
The Benefits of Veneers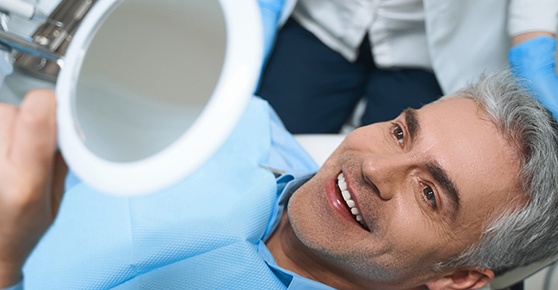 With your new veneers, you'll enjoy a wide variety of benefits. Among them are the following:
Beautiful, Lifelike Smile: As stated before, veneers are made of high-grade ceramic or porcelain. That fact means they'll give you a beautiful, lifelike smile. In fact, most people won't be able to tell it apart from a wholly natural one!
Versatile Treatment: Veneers cover up the whole front surface of the treated teeth. As such, they can hide various smile flaws at once, including chips, cracks, stains, and dental misalignments.
Durable Material: Because they're stain-resistant, veneers don't discolor as easily as enamel. Therefore, they can better resist stain agents in foods and drinks.
Long-Lasting Results: On average, a veneer lasts about 15 years. Well-maintained ones, though, can have a lifespan of 30 years or more!