CEREC Same-Day Dental Crowns – Studio City, CA
Long-Lasting Restorations Placed in Just One Appointment
There's no denying that dental crowns provide a reliable way to repair significantly damaged teeth. However, many patients are less than happy to learn that getting a traditional dental crown typically takes more than one appointment. Is there a faster solution? At our Studio City practice, there certainly is; Dr. Ruiz is proud to offer high-quality crowns made in just one day with the CEREC system. If you would like more details about the advantages offered by CEREC, give our office a call.
Why Choose Supra-Gingival Dentistry by Dr. Ruiz for CEREC Same-Day Dental Crowns?
Lifelike, Highly Durable Crowns
Reputation as a Top Aesthetic Dentist
Experienced, Caring Team
What are CEREC Same-Day Dental Crowns?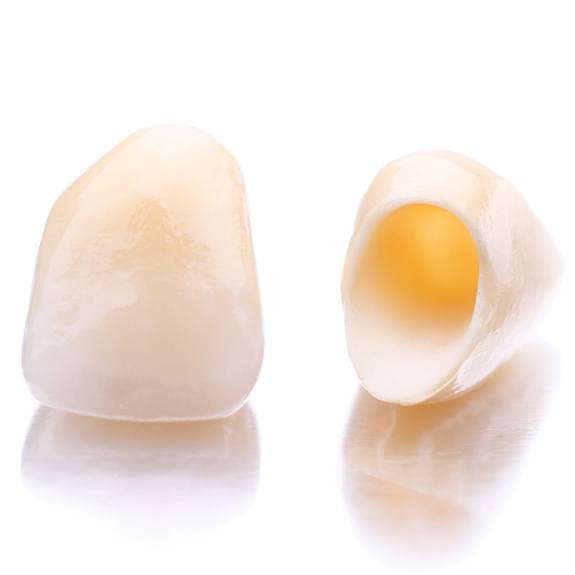 While some practices only offer traditional dental crowns that need to be made at a separate laboratory, our practice is able to create crowns in-office with the CEREC system. The system has three main components: a digital camera for taking pictures of your teeth, special software that can design a restoration that fits your exact needs, and a milling unit that can carve crowns out of a block of ceramic material.
The Process of Getting a CEREC Same-Day Dental Crown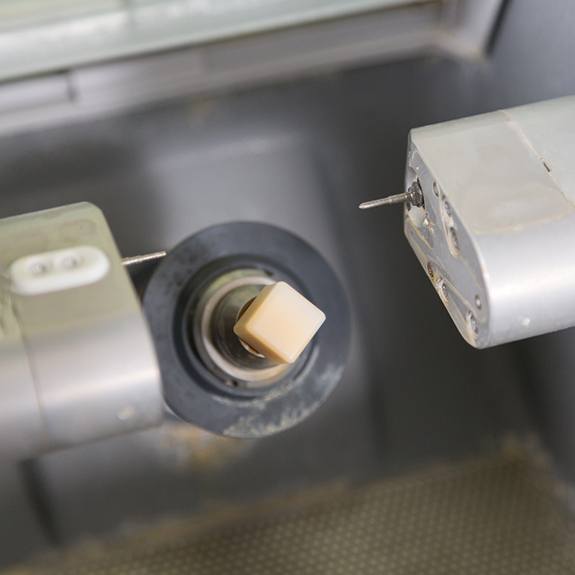 Getting a CEREC crown typically only takes a matter of hours. Here's what the process typically entails:
Some enamel is filed away from the tooth that will receive the crown. (We will numb your mouth for this part of the process.)
Multiple images of your tooth will be captured. The CEREC software will use these images to determine the proper shape, size, and color for your crown.
Our in-office milling unit will then create a crown that matches your needs.
We'll check to see if any adjustments are required. Then the crown will be attached to your tooth.
The Benefits of CEREC Crowns vs. Traditional Crowns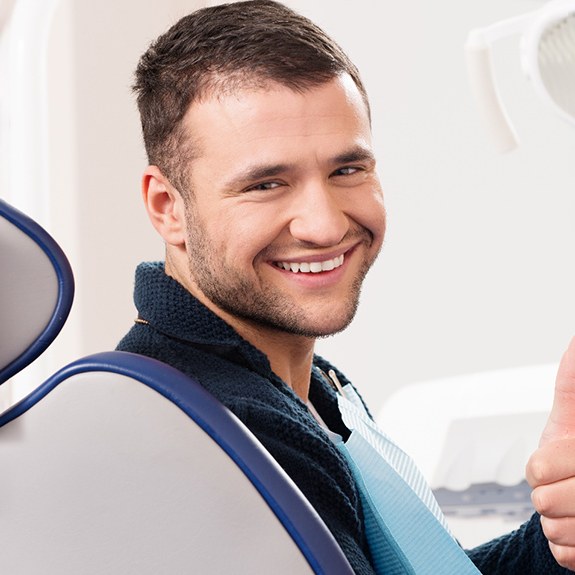 Choosing a CEREC crown over a traditional crown means you will get to enjoy the following advantages:
You can entirely avoid the need to wear a temporary crown.
You won't have to schedule multiple visits to our office; a single appointment is typically enough.
You won't need to worry about gooey, unpleasant-tasting impression material since digital images will be used to design the crown.